Antimicrobial Sanitary Bin Liners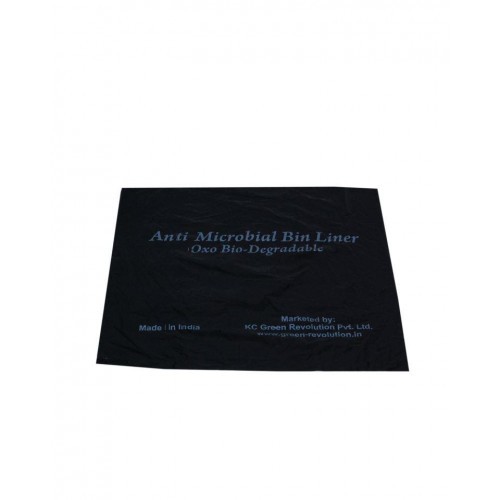 Antimicrobial Sanitary Bin Liners
Product Description
Antimicrobial Sanitary Bin Liners: Available in various colors, the antimicrobial sanitary bin liners are nowadays very famous and are highly used in business and office environments. The antimicrobial sanitary bin liners also helps to keep the area clean and hygiene by providing the anti-bacterial effect to the unwanted wastes and disinfectants and thereby evading the bad smell and embarrassment.
If you are using plastic liner in the sanitary bin for long, then stop using it and replace it with antimicrobial sanitary bin liners to promote clean, hygienic and safe environment. Antimicrobial sanitary bin liner bags are designed to sufficiently minimize pathogenic organisms to minimize the risk to human health. This bin liner with active anti-microbial agent prevents the harmful bacterial growth inside and outside it, which gives effective round-the-clock protection. In the making of bin liners, fungicides and bactericides are used during the film extrusion process.
Owners and management of facilities, like institutions, offices, stores, must use these bin liners in the feminine sanitary bins to provide protection to the washroom users and staff. The antimicrobial sanitary bin liners in fresh lemon scent are also available, to deodorize the unwanted odor associated with sanitary waste. Interested customers can buy from us packs of antimicrobial sanitary bin liners, that can fit most feminine hygiene bins. They can contact us for further details, like length, closed width, and liners per case. We can deliver as many cases/ packs our customers demand to their facilities. Using sanitary bins and bin liners is a good practice, that every person must perform for the female protection.
Technical Specification

Product Name

Antimicrobial Sanitary Bin Liners-

Colour

Black & Green

Product Code

GR-777

Applications

Feminine Sanitary bins

Others

completely antimicrobial & biodegradable Colors can be customized now with Lemon Fragrance also