Odour Free Urinal Pee Screen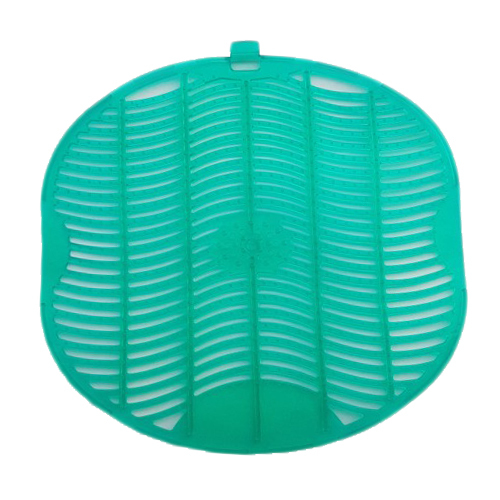 Odour Free Urinal Pee Screen
Product Description
Odour Free Urinal Pee Screen
We offer you a unique selection of Odour Free Urinal Pee Screen. It incorporates world-class fragrance, attractive design & anti splash screen. Our best quality screen is just perfect for any washroom. It is widely supplied for public restrooms and commercial toilets. The pee fragrance mat brings unsurpassed value and cost benefit too. This screen prevents urine splash-back and offers improved hygiene. It creates good prospects for a cleaner restroom.
The urinal pee screen is made with superior material and proven deodorant technology. It is also suited for heavily-trafficked restrooms etc. Therefore, the odour free urinal pee screen has a great demand in convention centers, hospitals, hotels and restaurants. It's an outstanding product for better hygiene control and cleanliness. Available in several colours, fragrances and sizes, our urinal pee screen is an effective means of keeping urinals & drains free-flowing. It is designed to provide freshness for a long time.
With a quality range of odour free urinal pee screen, we cater to the necessity for proper sanitation. This urinal screen helps keep the environment clean as well as safe. Also, we make every effort to make the screen better and more affordable. Our urinal pee screen meets the national and global standards as well.
Technical Specification

Product Name

odour Free Urinal pee Screen- Antibacterial

Material

PU / EVA/ PVC/PP

Product Code

GR-789

Applications

Gents Washroom Urinals

Others

NO VOC - Certified as per USEPA Standards, Patent Pending Pee Screen, Available in Various Fragrance like Lemongrass, Green Apple, Lemon, Sandalwood Anti-splash Screen prevent splash back, Available in attractive colors
Product Details:
| | |
| --- | --- |
| Color | Red yellow orange blue GREEN white |
| Material | EVA |
| Fragrance | Lemongrass, orange, lemon, mango, jasmine, green apple, fruity, |
| Shape | ROUND |
| Weight (g) | 40grams |
| Packing Size | 50 pcs each box |
| Life Span | 30 days |
| Finishing | Good |
| Design | Excellent |
| Condition | New |
| Model Number | GR817 |
| Brand | GREEN REVOLUTION |
| Size | 7.5 inch dia |
| Freshness Days | 30 days |
| Usage | Washroom urinals |
Contact Us
J-56, 2nd Floor, Paryavaran Complex, Ignou Road, Neb Sarai, New Delhi, Delhi, 110068, India
Phone :09958229993